Because I'm not really in the mood to write at the moment, thought I'd share a few images of this fascinating place.
These first 2 pictures were taken from roughly the same spot, less than a year apart... who says I'm not really working here!? A shopping centre in Thimphu (the capital, just up the road), about the same size as our IT Park, took more than 9 years to construct! And that is not unusual here.
December 2010...(That Buddha statue on the horizon sits atop a shopping mall. Use it as a reference point to view these first 2 pics.)
October 2011
...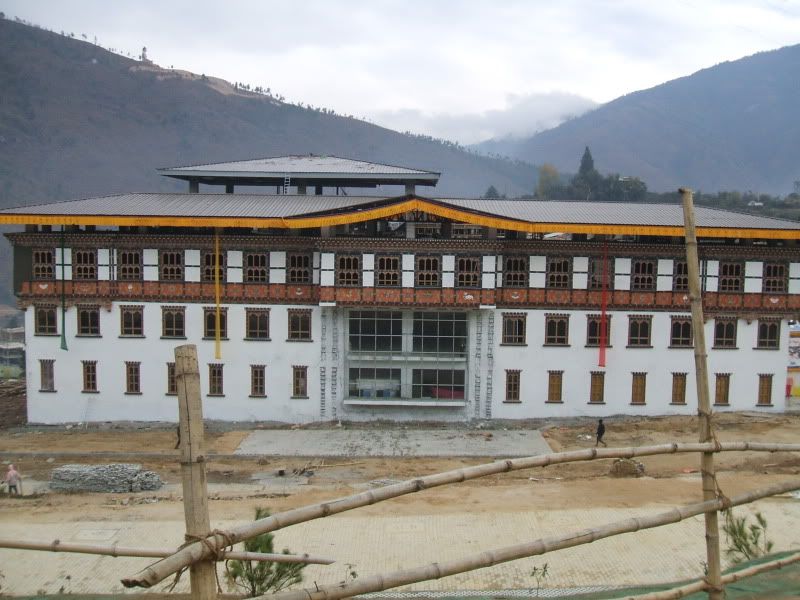 Failed first attempt at digging a rock pool for the future waterfall...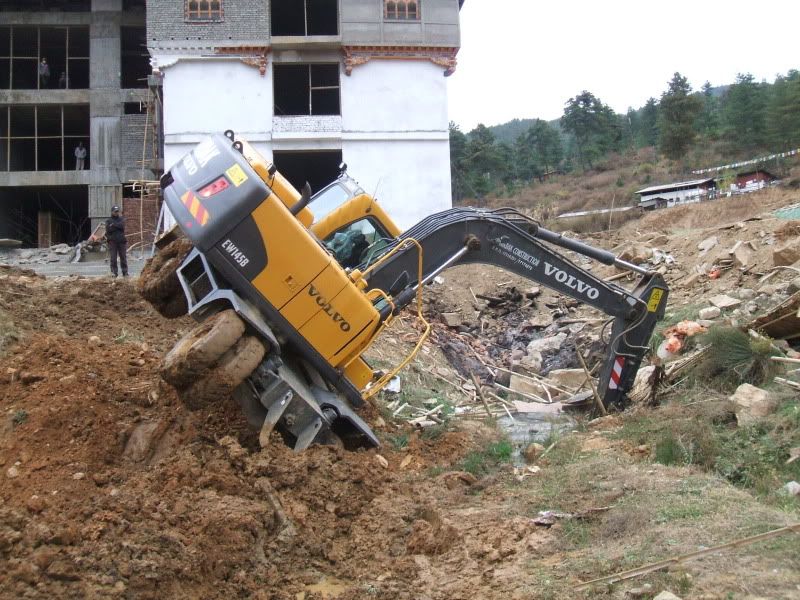 Large City Hotel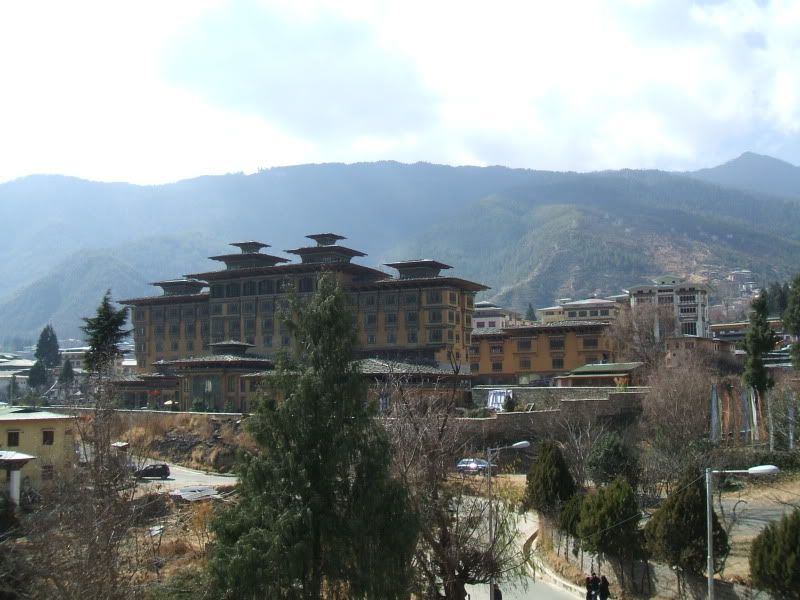 Traditional Home (And there's that statue of Buddha again!)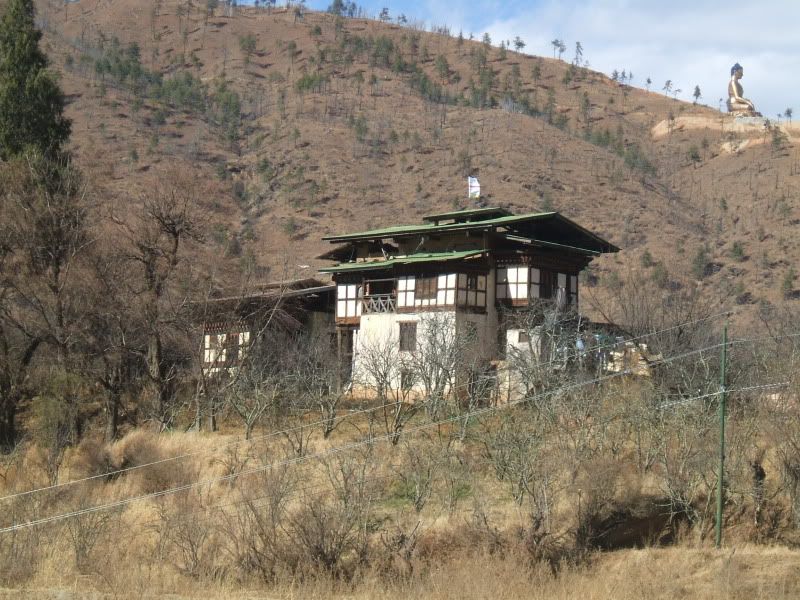 Intricate Painting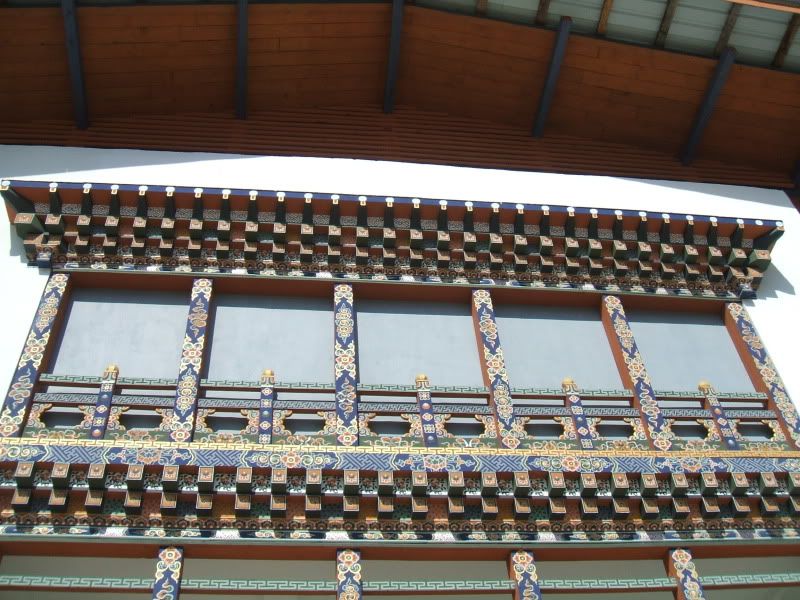 All Hands on Deck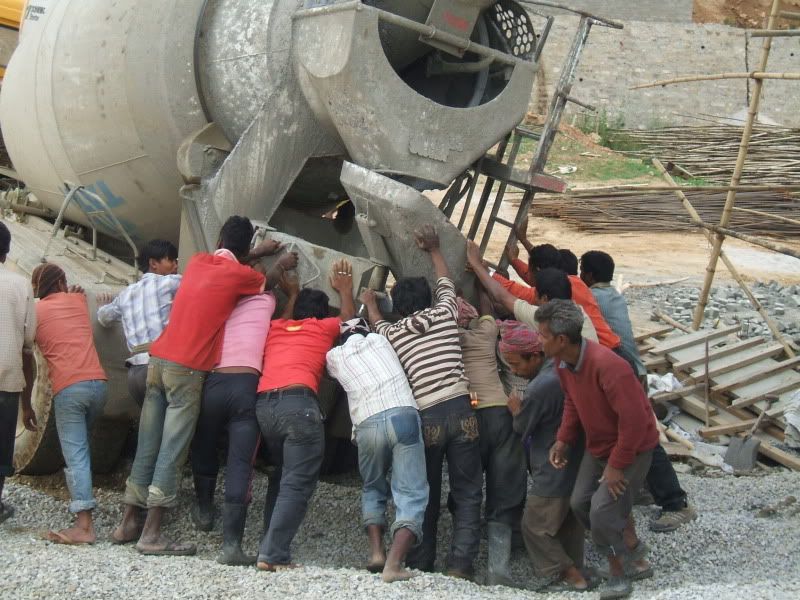 Multi-Tasking (Get your buns done here!)
Prayer Flags Send their Messages on the Winds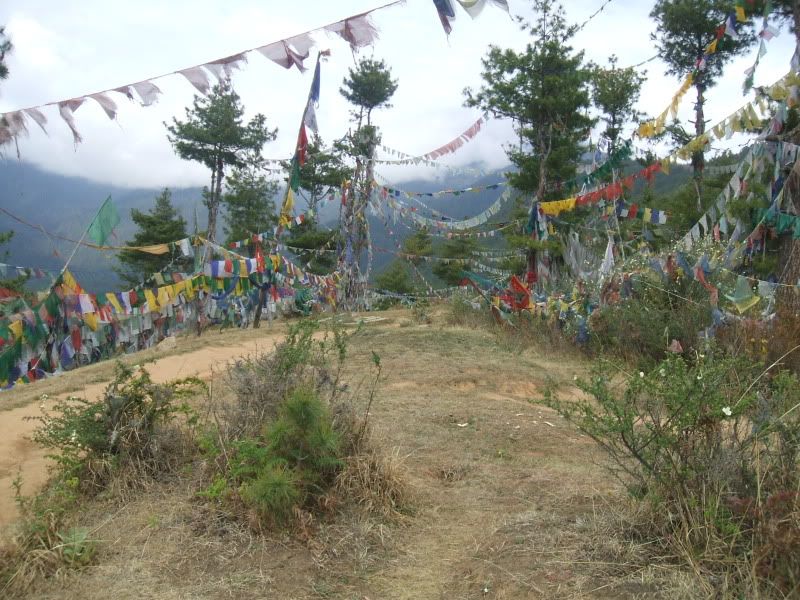 Buddhist Temple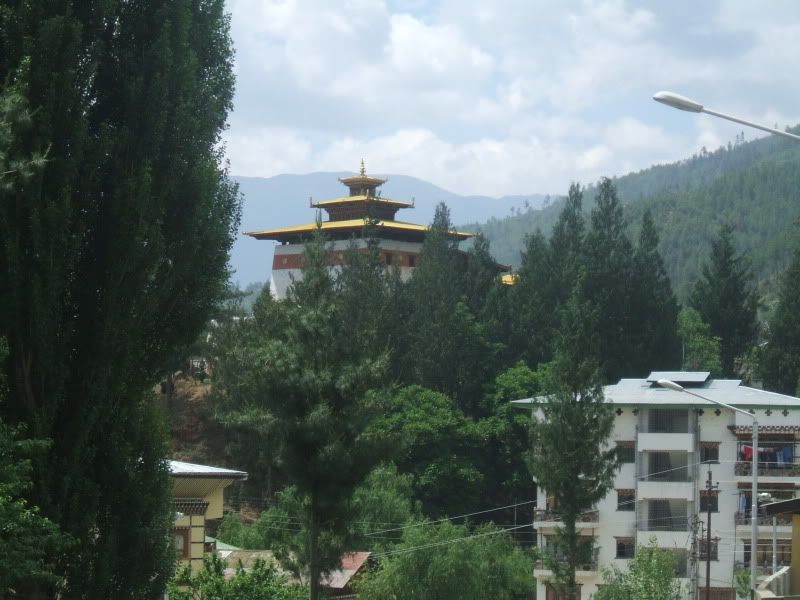 Queen's Brother's Home (Not sure which queen, or which brother...)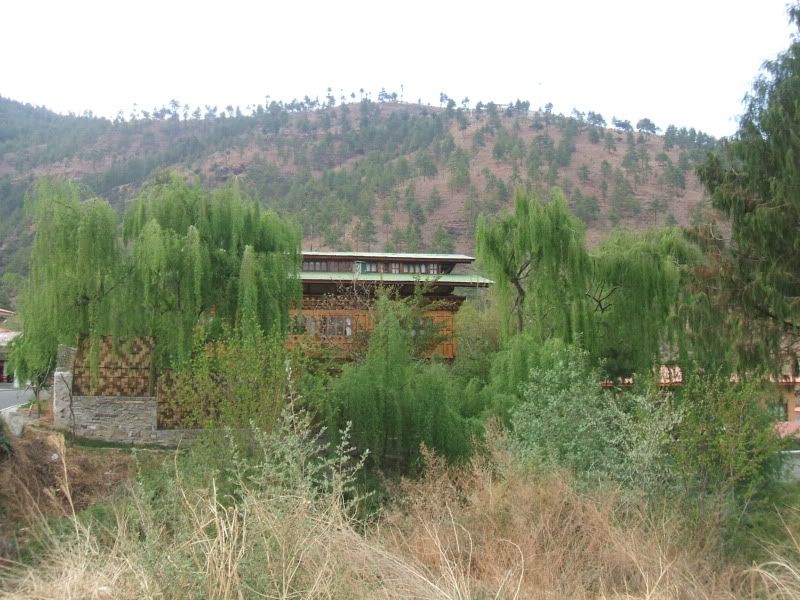 Pagoda in the Park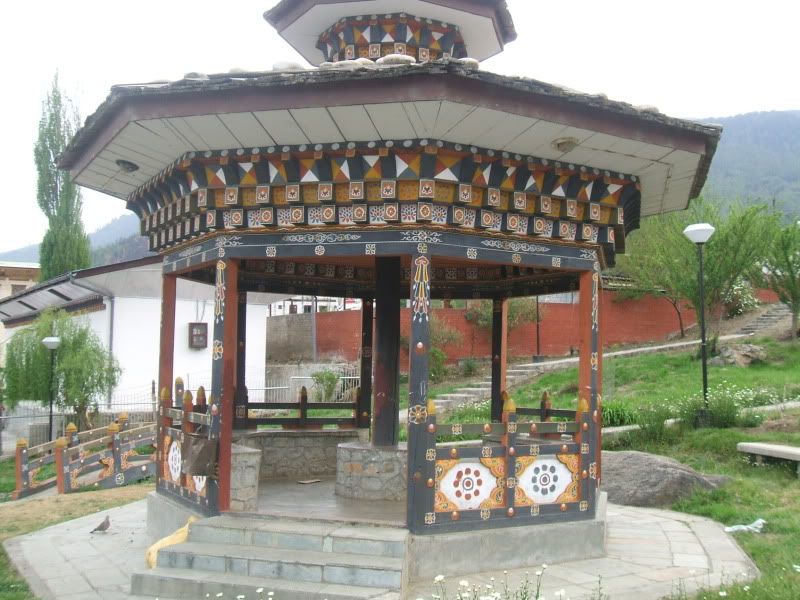 Government Ministers' Enclave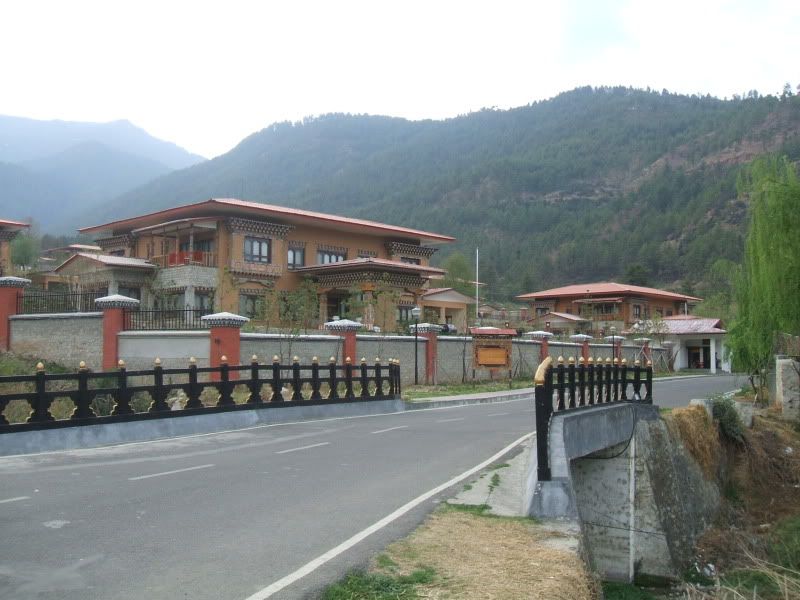 My First Apartment (Bloody cold in winter!)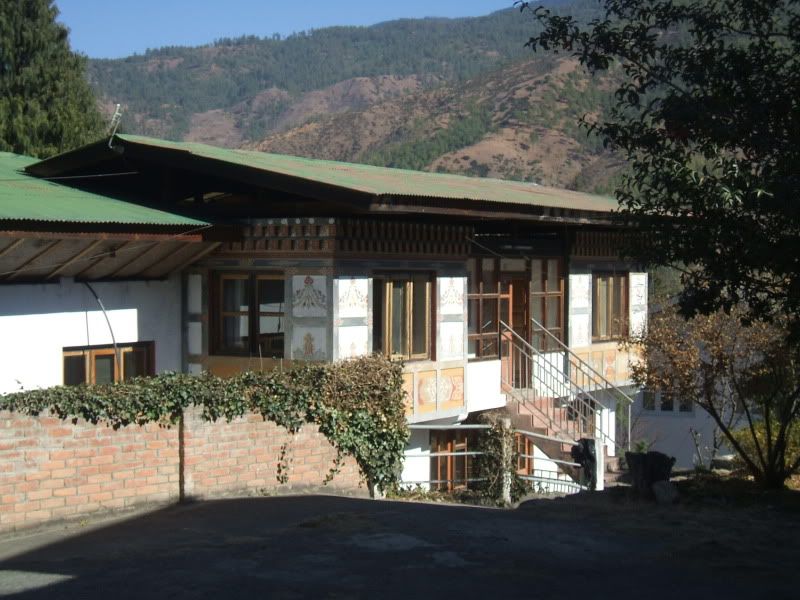 Buddha Statue on Shopping Mall (Yes, the same one as in the first 2 pics! Pay attention...)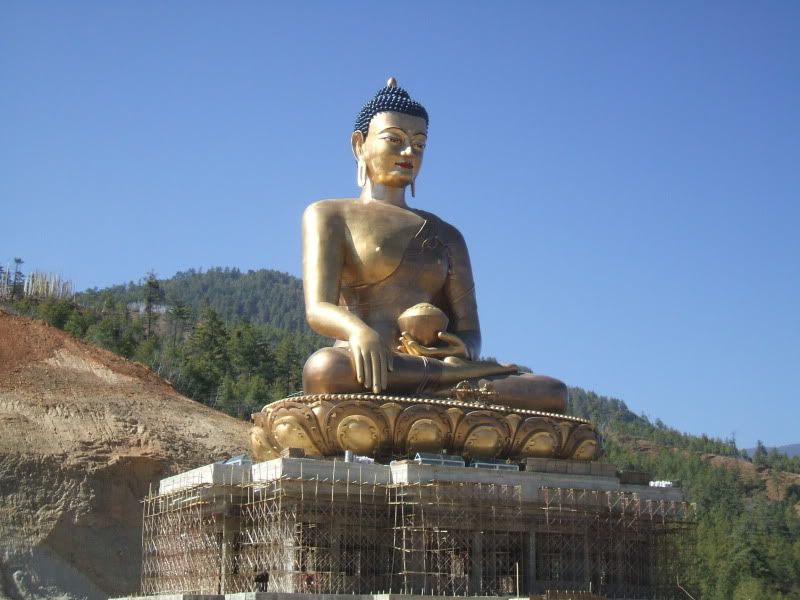 Archery is the National Sport. But those Carbon Fibre Bows aren't Traditional!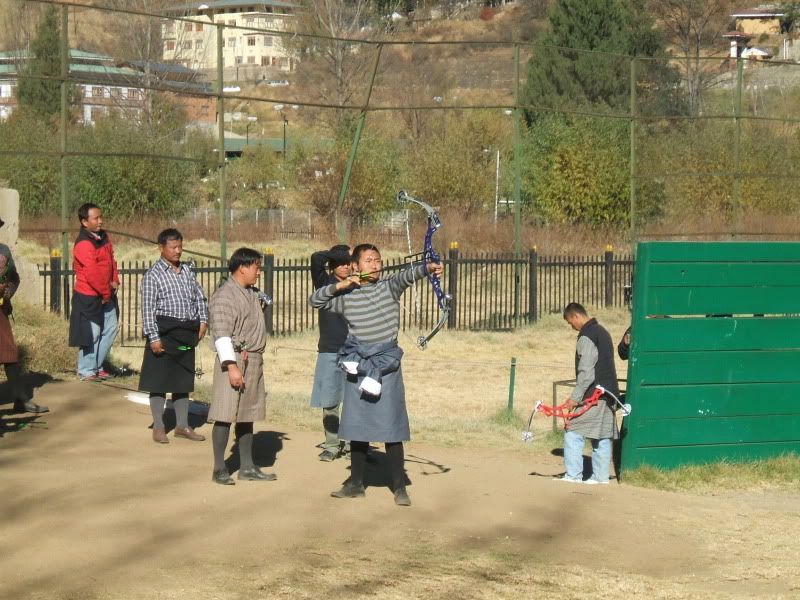 The King's Pavilion at the Archery Ground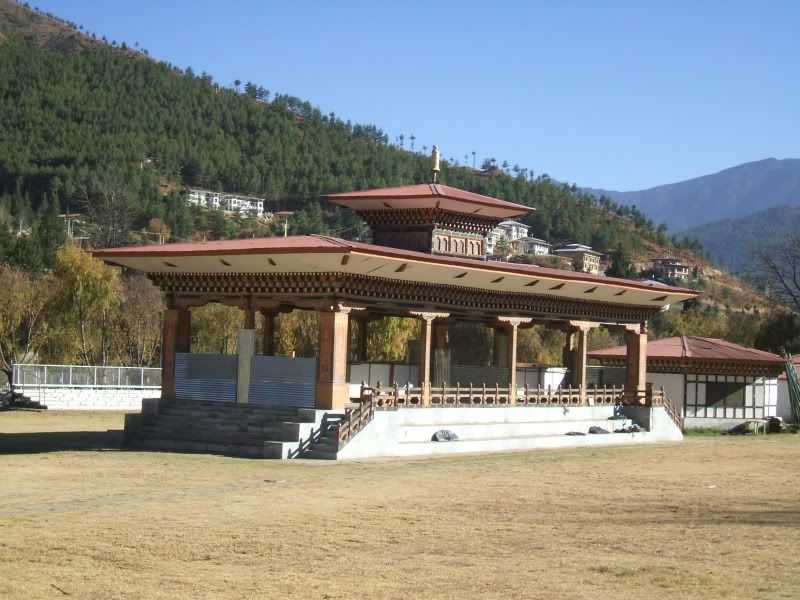 Song and Dance Between Changing Ends at the Archery Tournament